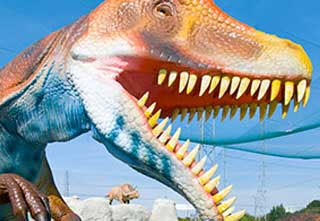 Re-opening safety measures: Jurassic Encounter
May 13, 2020 1:04 pm
The Jurassic Encounter adventure golf course is back open from May 18! Nothing is more important than the health and safety of our customers and staff. We have developed the following guidelines to ensure everyone can feel comfortable when they visit: Safety Measures 1: Social Distancing: Please always stay 2m apart from other customers and staff. We have added additional... View Article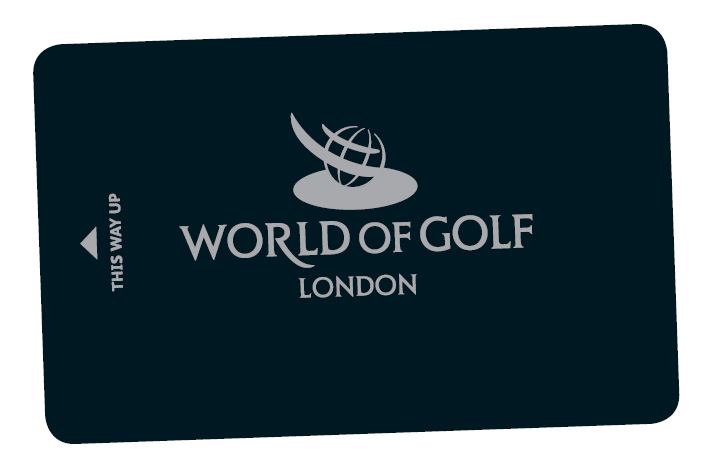 Re-opening safety measures: Driving Range
May 13, 2020 11:29 am
Great news! Following the announcement of the Prime Minister, Boris Johnson, earlier this week, we're delighted to confirm that we will re-open the World of Golf London Driving Range, including the Jurassic Encounter adventure golf course, on Monday 18th May from 8am. Costa Coffee and the American Golf shop will remain closed for the time being. Nothing is more important... View Article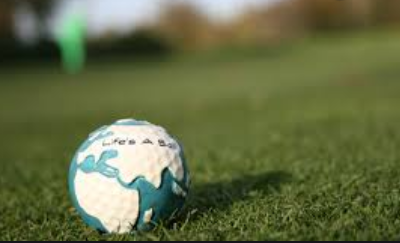 Hit the South Pole of the ball
May 12, 2020 6:17 am
This month's tip is unashamedly aimed at the beginners and is true for them whether they are on the golf course or on the golf range. While you are starting this game there are so many things you are trying to think about. It really is like trying to rub your tummy, tap your head and play the harmonica at... View Article
Coronavirus Update
March 16, 2020 5:58 pm
Following the most recent advice from the government, we have taken the decision to close the facility. We will re-open when it is safe to do so. The most important thing at this time is to keep everyone healthy and we look forward to welcoming you back soon.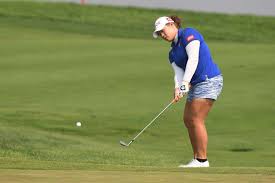 Minimum Airtime
March 5, 2020 7:05 pm
A great phrase to remember to improve your score on the short game is: "Minimum Airtime".  In other words, if you do not need to knock the ball up into the air, don't. If possible, use the other phrase: a bad putt works better than a bad chip. It's a bit negative I guess, but it's also true. If you... View Article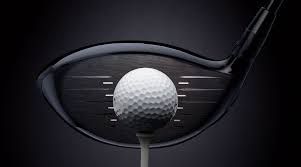 Park the Driver
February 20, 2020 3:16 pm
Understanding the risk According to the physics of the game, the driver, or number 1 wood, is the club that will hit the golf ball the furthest. It's the correct choice when you want the ball to go the maximum distance. One cannot argue with the mathematics. It has the longest shaft and the least loft. So, the result, of... View Article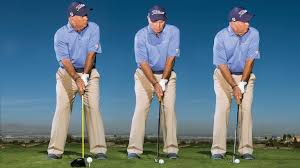 How wide should your stance be?
January 1, 2020 9:29 am
Happy New Year Everyone! Here's a great question to set you up for improving your game in 2020. How far apart should your feet be when hitting the golf ball? The answer is dependent on the club you are using.  Put simply, the longer the golf club you are swinging, the greater the centripetal force your body is experiencing and... View Article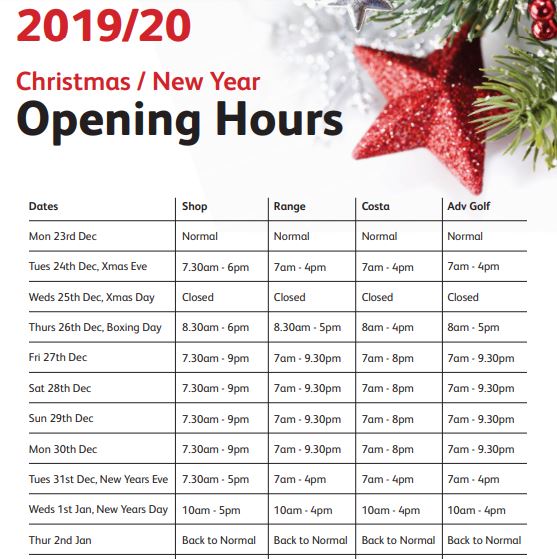 Christmas Opening Hours
November 14, 2019 3:53 pm
Looking forward to seeing all our customers over the Christmas period – particularly those wishing to try out their new clubs!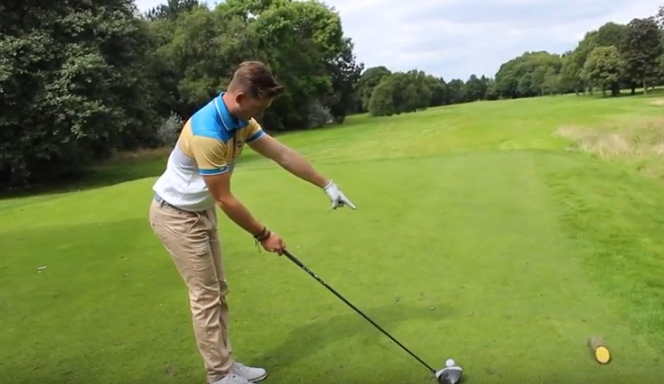 Taking aim is not difficult
November 10, 2019 11:55 am
Many amateur golfers fret about the importance of taking aim. If they don't get it exactly right, then that's why their shots are misdirected. I'm not convinced. Sure, you should aim where you want the ball to go, but it's a little like firing a rifle. I am by no means a marksman, but if I take aim the bullet... View Article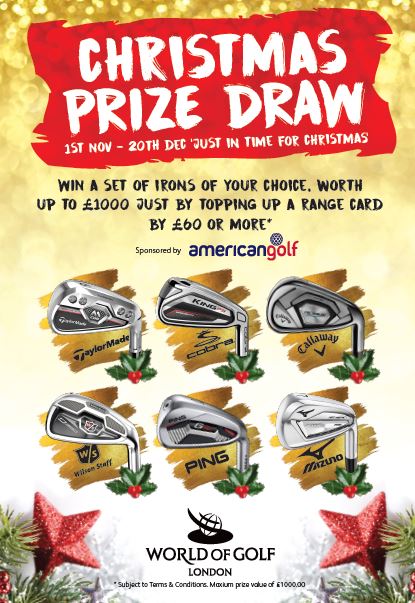 Prize Draw: Win a brand new set of irons!
October 28, 2019 8:27 am
Thanks to our friends at American Golf, we have a fantastic autumn prize draw, which gives you the chance to win a brand new set of irons to the value of £1,000! To enter automatically, all you have to do is top up your range card between 1st November to 20th December 2019 with £60 or more. Terms and Conditions:... View Article