Beginners Golf Lessons
Our six-week free beginners course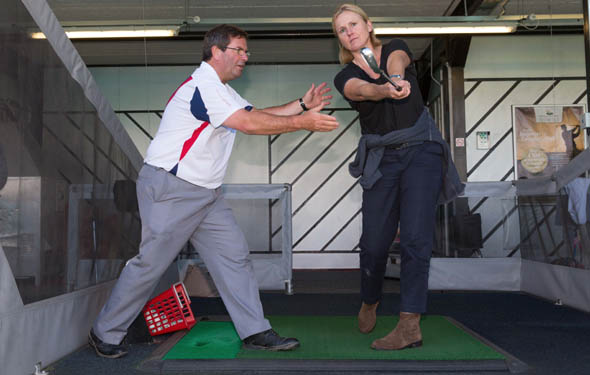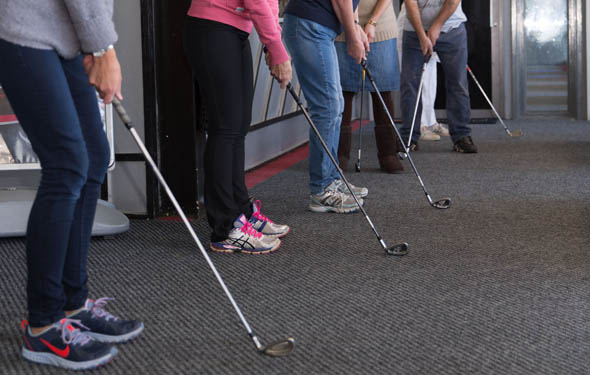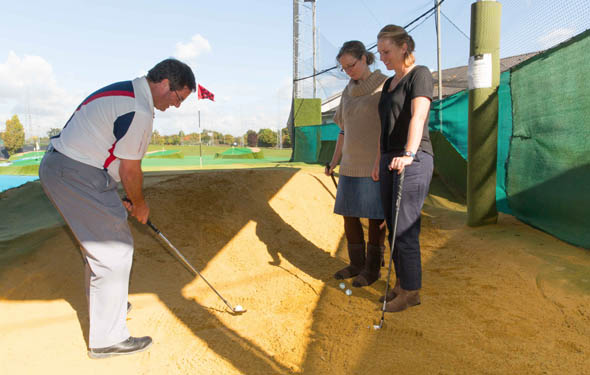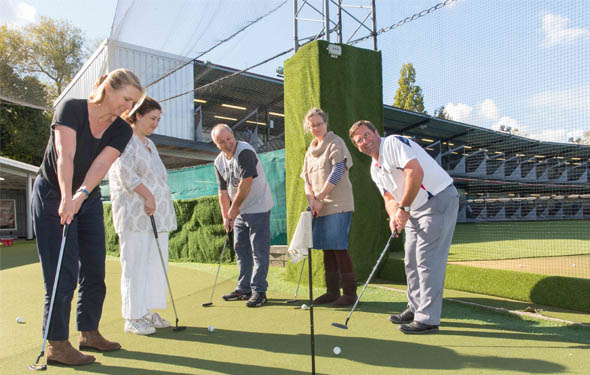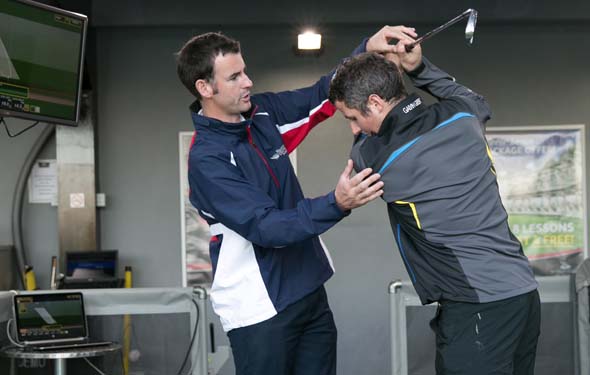 We guarantee to turn you into a golfer in just six weeks!
At World of Golf, we believe that learning golf should be fun, enjoyable and not cost the earth. So, our beginners golf lessons are free – you'll only have to pay for your range balls.
If you are a complete beginner, have only played a little and want to start with the basics or you need a refresher, our free six-week beginners golf course is perfect.
Our free beginners golf course includes:
Six weekly lessons, one hour long, learning golf with one of our PGA Qualified Instructors
A step-by-step guide to the basics of golf from the grip to the full swing, using a variety of clubs
Learning the basics of golf rules and etiquette, as well as the different techniques in completing a course
Free loan of 7 iron. If you have your own clubs please feel free to bring these with you, all you will need is a 7 iron.
World of Golf is easily accessible from both Central and South-West London.
World of Golf London
Beverley Way
New Malden
Surrey
KT3 4PH
Telephone:
General enquiries: 0208 949 9200
By Car:
World of Golf is located at Shannon Corner, the junction of the A3 and the B282.
Local Rail:
Our closest rail links are New Malden and Raynes Park, both a few minutes away by taxi.
Course dates
Starting dates for Beginners Golf Courses
LOCATION: World of Golf London, New Malden
"My initial muted interest in golf was transformed into being an avid addict after having lessons with Jon. In what is quite a technically difficult sport, he breaks it down to into clear, simple and positive guidance, making it super accessible and most important of all, enjoyable. The energy and enthusiasm he brings is infectious. If Jon could be duplicated across the driving ranges of the UK I think golf would be the most popular sport in the country!" 
Alex, November 2019
"I had lots of supports from Jon and my progress has been huge. I remember the first time I did a good shot above 100 yards. I surprised myself so much! And that was only on lesson 3.
It was the best way to determine if the sport is for you or not. For me and my husband, we have followed up with intermediate class, 2 sets of golf clubs, going down to the path of playing golf for the many years to come….

Vicky – Dec 2018
February 2020
Saturday 1st February at 10am with Richard Shaw
Sunday 16th February at 10am with Kevin McDonald – FULL
Sunday 16th February at 5pm with Kevin McDonald
Monday 17th February at 2pm with Kevin McDonald
Tuesday 18th February at 7pm with Kevin McDonald
Tuesday 18th February at 9pm with Kevin McDonald
Wednesday 19th February at 11am with Kevin McDonald
Wednesday 19th February at 2pm with Kevin McDonald
Wednesday 19th February at 7pm with Richard Shaw
Wednesday 19th February at 9pm with Richard Shaw
Thursday 20th February at 2pm with Richard Shaw
Thursday 20th February at 7pm with Martin Rathbone
Thursday 20th February at 9pm with Martin Rathbone
Friday 21st February at 7pm with Richard Shaw
Friday 21st February at 9pm with Richard Shaw
Saturday 22nd February at 11am with Richard Shaw
Monday 24th February at 11am with Kevin McDonald
Thursday 27th February at 11am with Richard Shawhaw
March 2020
March at 11am with Kevin McDonald
Wednesday 11th March at 7pm with Kevin McDonald
Wednesday 11th March at 9pm with Kevin McDonald
Thursday 12th March at 7pm with Richard Shaw
Thursday 12th March at 9pm with Richard Shaw
Friday 13th March at 11am with Richard Shaw
Friday 13th March at 2pm with Richard Shaw
Saturday 14th March at 10am with Richard Shaw

Saturday 21st March at 10am with Jon Woodroffe

Sunday 22nd March at 11am with Jon Woodroffe

Monday 23rd March at 7pm with Jon Woodroffe

Monday 23rd March at 8pm with Jon Woodroffe

Tuesday 24th March at 11am with Jon Woodroffe
Book online or call golf centre reception on 020 8949 9200