Beginners Golf Lessons
Our six-week free beginners course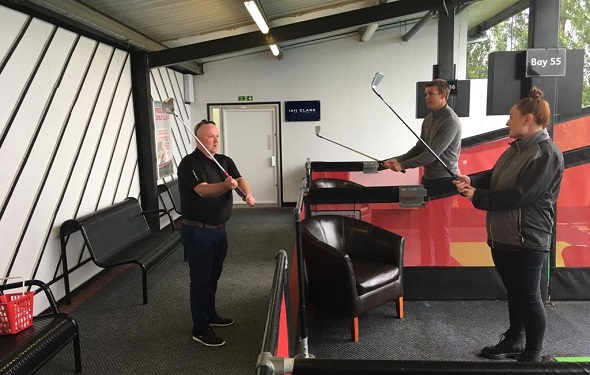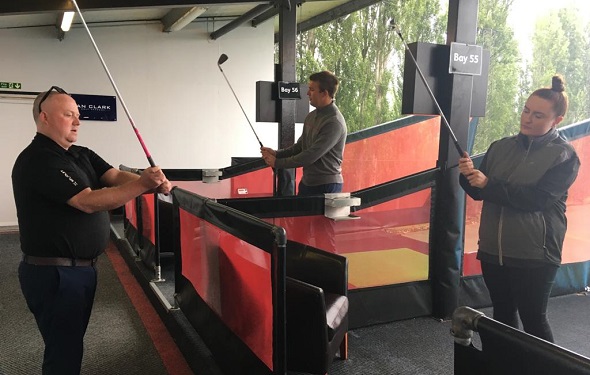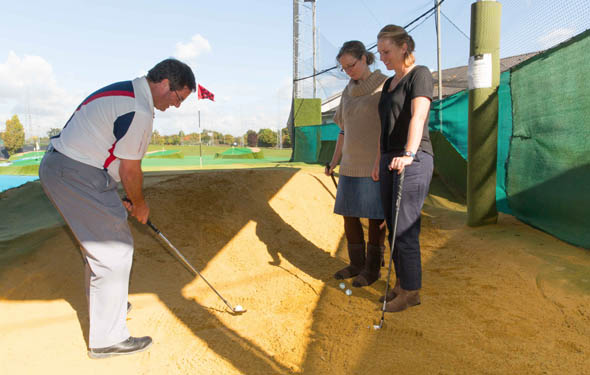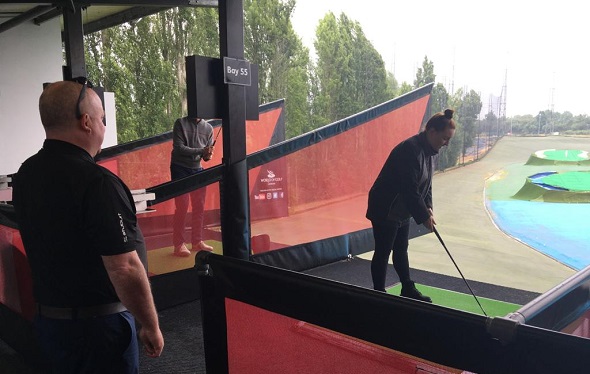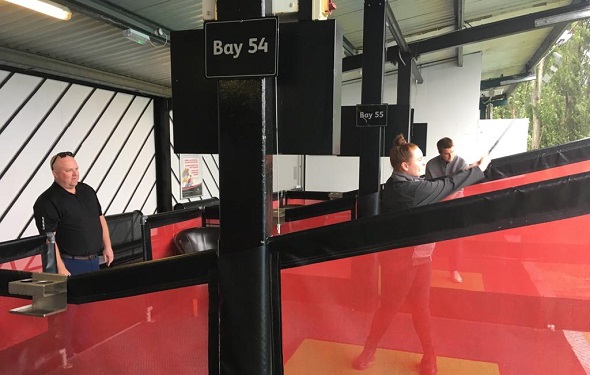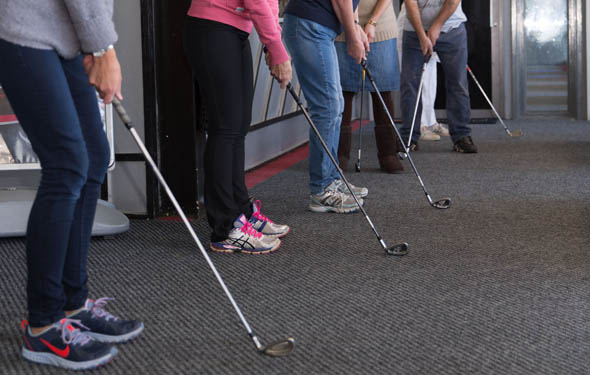 We guarantee to turn you into a golfer in just six weeks!
At World of Golf, we believe that learning golf should be fun, enjoyable, safe (full plan in place) and not cost the earth. So, our beginners golf lessons are free – you'll only have to pay for your range balls.
If you are a complete beginner, have only played a little and want to start with the basics, or you need a refresher, our free six-week beginners golf course is perfect.
Our free 'socially distanced' beginners golf course includes:
Six weekly lessons, half hour long, learning golf with one of our PGA Qualified Instructors
A step-by-step guide to the basics of golf from the grip to the full swing, using a variety of clubs
Learning the basics of golf rules and etiquette, as well as the different techniques in completing a course
Free loan of 7 iron. If you have your own clubs please feel free to bring these with you, all you will need is a 7 iron.
You will be in your own clean bay with our teaching professional guiding you from a safe distance. See our full programme of safety measures in place here.
"My initial muted interest in golf was transformed into being an avid addict after having lessons with Jon. In what is quite a technically difficult sport, he breaks it down to into clear, simple and positive guidance, making it super accessible and most important of all, enjoyable. The energy and enthusiasm he brings is infectious. If Jon could be duplicated across the driving ranges of the UK I think golf would be the most popular sport in the country!" 
Alex, November 2019
"I had lots of supports from Jon and my progress has been huge. I remember the first time I did a good shot above 100 yards. I surprised myself so much! And that was only on lesson 3.
It was the best way to determine if the sport is for you or not. For me and my husband, we have followed up with intermediate class, 2 sets of golf clubs, going down to the path of playing golf for the many years to come….

Vicky – Dec 2018
World of Golf is easily accessible from both Central and South-West London.
World of Golf London
Beverley Way
New Malden
Surrey
KT3 4PH
Telephone:
General enquiries: 0208 949 9200
By Car:
World of Golf is located at Shannon Corner, the junction of the A3 and the B282.
Local Rail:
Our closest rail links are New Malden and Raynes Park, both a few minutes away by taxi.
Our nationally recognised Free Beginners Group Golf Coaching Programme is helping top introduce thousands of people to the game of golf, and the coaching is completely free.
Everyone is welcome and we are delighted to say that more people start their golfing journey with us here at World of Golf London than any other golfing venue in the UK, possibly the world.
We off 6 x 1 hour free golf lessons with a PGA qualified golf professional, free. By the end of the 6 week course, we are confident that you will have the knowledge and skills to be able to be let loose on the local golf courses. Our PGA qualified golf professional instructors will make the learning fun and friendly and there is a great chance that you will meet some potential future golfing playing partners amongst the other beginners on your group. Our team pf PGA qualified golf professional instructors have collectively, around 100 years of experience of coaching beginners in the sport, so you really are in the best possible hands.
The game can be quite intimidating, but our professionals will make you feel at ease and make the whole process as enjoyable as possible, we firmly believe that golf is like sex, you don't have to be good at it to enjoy it.
Ideally when you book your class the aim is that you come at the same time each week for the 6 consecutive weeks, but if that is difficult for you, maybe shift work etc, then with consultation with your PGA qualified golf professional instructor you may be able to chop and change the times of the week that you attend.
To see the next dates and times of classes coming up, please press the BOOK ONLINE tab at the top of the page.
Course dates
Course dates fill quickly.  If you unable to book in now and would like to go on the waiting list for any cancellations, or to register your interest for slots commencing in April or May, please complete the form below. Many thanks and hope to get you learning this great game soon!
Interested in new dates when released?
Let us know and we'll put you on our mailing list so you are alerted first.
Book online or call golf centre reception on 020 8949 9200
For some fantastic FREE tuition videos, head on over to our YouTube Channel