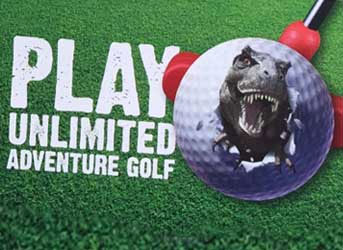 Jurassic Encounter Winter Passes now available
August 20, 2019 3:50 pm
Great news for all our adventure golf fans – Jurassic Encounter winter passes are now on sale. With unlimited golf from October through to February of next year, these passes offer outstanding value for money: Families £80 Adults £50 Children £40 Can be purchased at reception. Terms and Conditions Card must be presented before play, no cash value, non transferrable,... View Article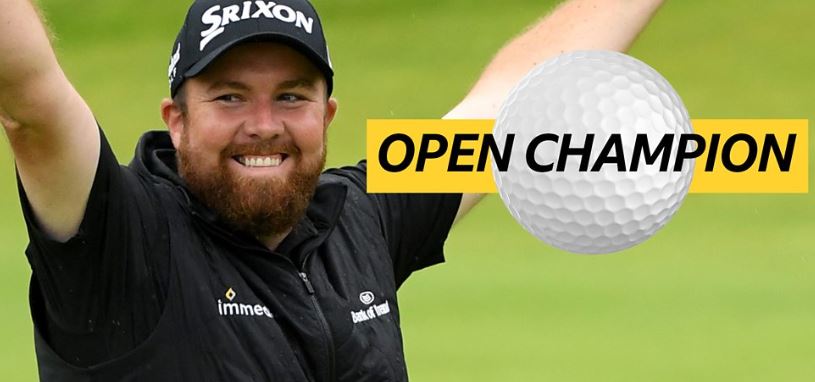 A glorious win for the whole of Ireland
July 22, 2019 2:04 pm
Jon Woodroffe reflects on a wonderful victory for Shane Lowry at this year's British Open at Royal Portrush What a glorious victory at Royal Portrush this weekend and a worthy and very popular winner in Shane Lowry. I can only imagine how good the craic was Sunday evening. The first playing of the great championship on the Northern Irish links... View Article
The Tiger is back
April 15, 2019 1:05 pm
Jon Woodroffe reflects on an incredible Masters….and an incredible comeback Where do you begin? I'm struggling to remember a better comeback story in sport. For me, it beats Mohammad Ali. Here we have Tiger Woods rising from personal scandals, through severe debilitating physical problems, leaping from 1,195 in the world rankings to take his 5th Green jacket, 22 years after... View Article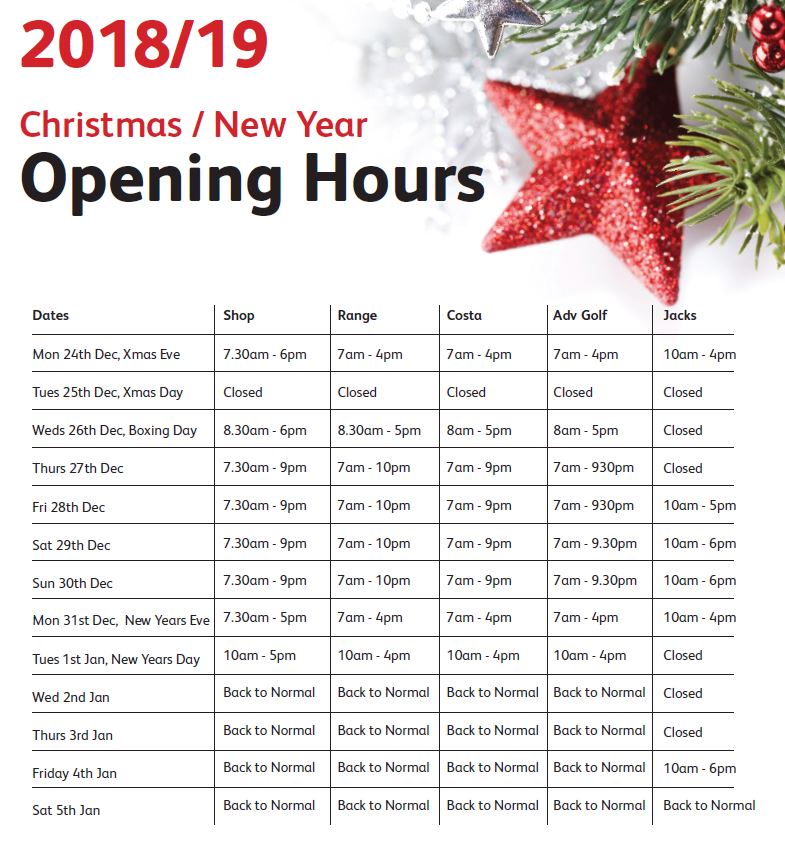 Christmas and New Year Opening Times
December 21, 2018 11:31 am
Wishing all our customers a wonderful Christmas and a very happy New Year. Do come and see us at the range at the following times:
Victory against the odds
October 2, 2018 8:17 am
John Woodroffe, World of Golf London Master Professional, reflects on a wonderful Ryder Cup Well, who'd have thought that was going to happen? Europe take on arguably the strongest US Ryder Cup in history and not only win, but frankly, crush them. As ever with these surprises, there are no single causes of the result. One factor is how well... View Article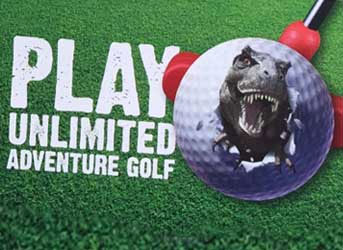 Jurassic Encounter Winter Passes now available
August 22, 2018 8:21 am
Great news for all our adventure golf fans – Jurrassic Encounter winter passes are now on sale. With unlimited golf from October through to February of next year, these passes offer outstanding value for money: Families £80 Adults £50 Children £40 Can be purchased at reception.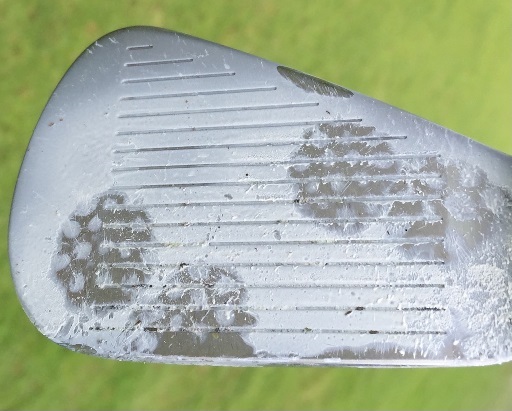 How do you hit the golf ball longer?
August 10, 2018 7:20 am
By Jon Woodroffe –  Master Professional, World of Golf London One of the questions we get the most is, how can I hit the golf ball further? Basically, nobody is ever happy with the distance that they hit a golf ball, and in most cases, they are not hitting as far as they could. Here is my answer to that question.... View Article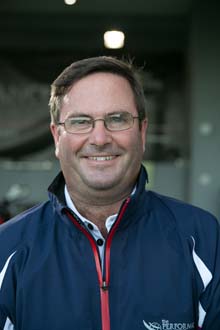 Welcome back Jon
July 15, 2018 3:03 pm
World of Golf London is delighted to welcome back Master Professional Jon Woodroffe. Jon is simply the most experienced golf coach for beginners in the UK. Over the past 38 years, he has helped over 25,000 new players take up the game through beginners group lessons . His infectious enthusiasm for introducing people to the sport is legendary. Whether you... View Article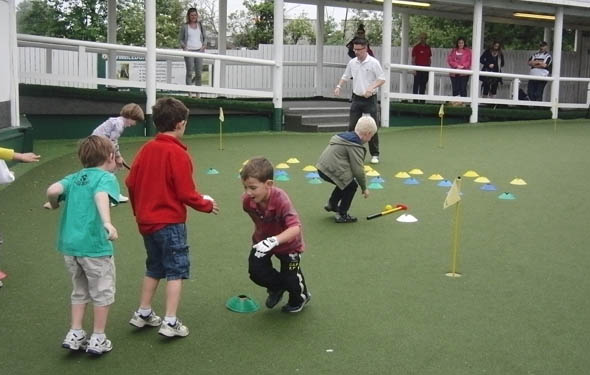 Kids camps booking now
July 2, 2018 8:50 am
World of Golf London has announced the dates for our Summer holiday kids camps. The lessons are free – the only cost is for the range balls used on the 2 hour lesson: Monday 23rd July to Friday 27th July under 9's 10am to 12 noon & over 9's 12 noon to 2pm Monday 30th July to Friday 3rd August under... View Article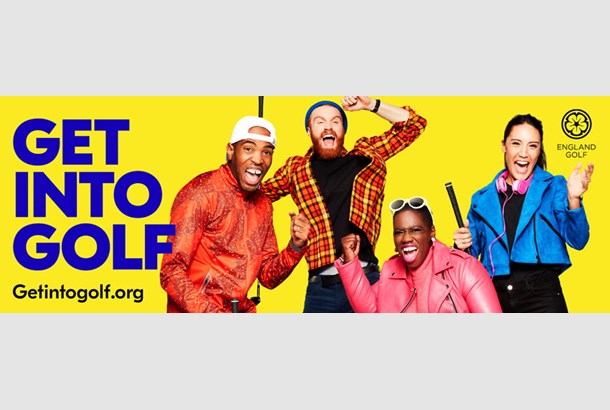 At last..a governing body funded campaign to drive participation in golf
April 4, 2018 3:23 pm
John Woodroffe, Master Professional at World of Golf London, celebrates the launch of Get into Golf At World of Golf, through our free beginners group golf lessons we have been at the sharp end of getting more people into golf and trying to make the game more available to all. So the recent re launch of the England Golf "Get... View Article