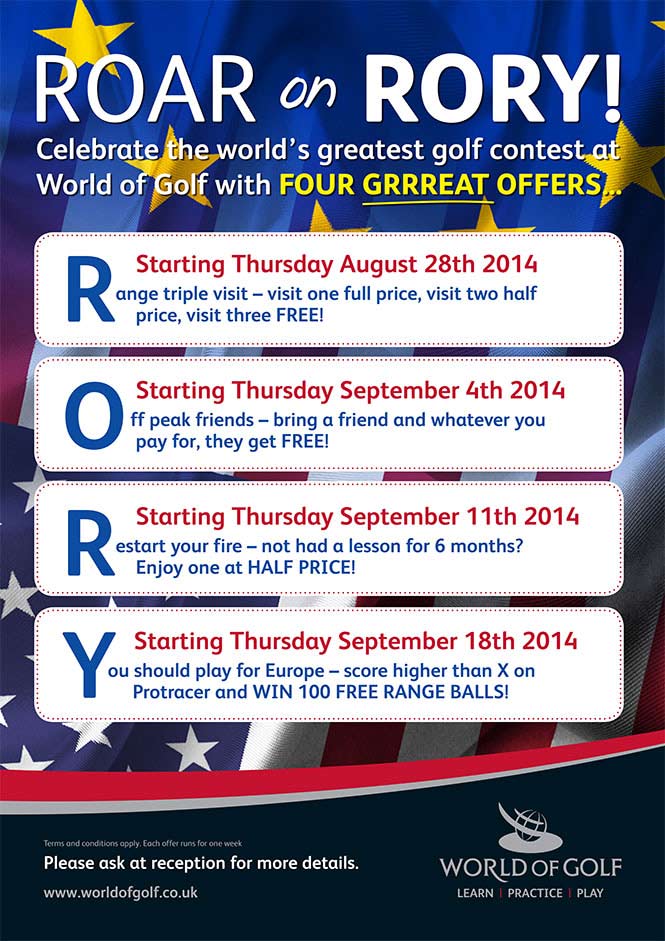 Roar on Rory! – Week 1 offers
August 28, 2014 11:37 pm
Celebrate the World's greatest golf contest at World of Golf with four great offers! THIS WEEK! Starting August 28th 2014 Range Triple Visit: Visit 1 half price Visit 2 half price Visit 3 FREE!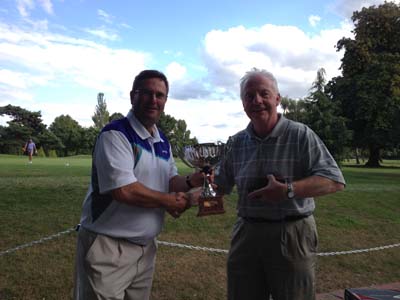 Seniors Championship at Coulsdon Court
August 21, 2014 11:44 pm
The latest playing of the World of Golf New Malden Seniors Championship was at Coulsdon Court Golf Club in Surrey. This was a course that very few of the guys had played before but I think they will be playing again as it met with universal appreciation. It was in super condition for a basic public course and the generous... View Article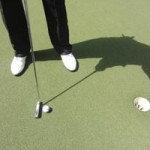 Don't practice those 3ft putts
August 1, 2014 6:56 pm
There is certainly a trend towards practicing the dreaded 3ft putts and I am not so sure that is a good thing as I intend to explain in this article.