Some flair and imagination. Please
October 6, 2016 11:14 am
Jon Woodroffe urges the game's administrators to be more creative when given a shop window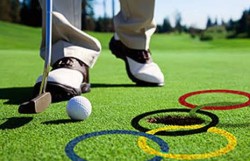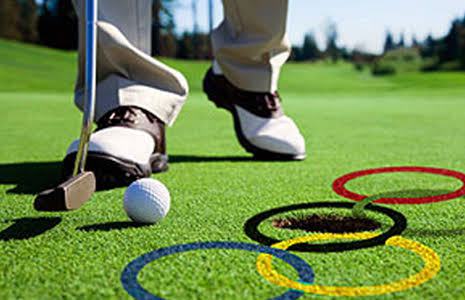 It is the most entertaining form of golf and this year's battle between the big guns of team U-S-A and Europe was no different. The result was I guess expected this time. The USA team were motivated for revenge and were more together than ever before. The task force set up after a series of woeful performances did its job, although I wonder how much difference it made. Their team was strong, they had home advantage and Europe's big guns were, by and large, misfiring.
For a few minutes on Sunday evening as the first players got underway and the board was going blue and Rory was checking his hearing on the 8th green, another miracle reversal of the old enemy seemed within reach, but with putts sliding by for Europe and fervour growing in the crowds, team USA did what was expected of it and kept the pressure on till the inevitable end came early enough to guarantee a full night's sleep before work on Monday morning.
The excitement caused by this match leads me to think as a sport we missed a trick at the other massive event this summer – the Olympics.  The Olympics is a massive shop window and a truly golden opportunity to attract new customers to our game. A chance for the game's administrators to show some flair and imagination to entice the viewer to pick up a golf club for the very first time. Instead, what did we do. We served up the usual fare of 72 hole strokeplay – a marathon in terms of an Olympian endeavour.
From a spectator point of view, only the most dedicated and interested will sit and watch the whole marathon from start to finish.  Most people will dip in and out and the biggest group of spectators gathers only to see the last sprint to the line. In contrast, 20 seconds of Usain Bolt fits into any viewing schedule. An exciting climax is what everyone is after. At the Olympics we were lucky to get that as Justin Rose and Henrik Stenson battled it out to the final hole. Sadly, the ladies' final did not have the same sense of theatre.
So here's my controversial suggestion for the Olympics in four years' time: 9-hole Match Play. A sprint, not a marathon. Done and dusted in a couple of hours, or less, where it's critical not to make an early mistake and gift your opponent an unassailable lead. Viewers can happily watch the first hole or two to see who is quick out of the blocks and then return later to see the end. Most of the games would go to the last hole, keeping the tension buzzing and the players could then get back out there again at least once more time that day and do it all again.
Let's learn from other sports, such as cricket, where the T20 format for many clubs is the only that thing that is keeping them going. Let's give the viewing public what they enjoy: fast paced action with last hole heroics. Let's sell our game with a bit more flair and imagination.
Categorised in: Golf News, World of Golf London