Poser Penny
December 7, 2016 10:26 am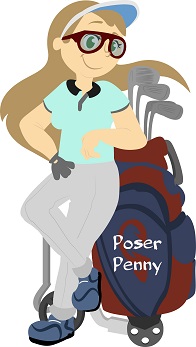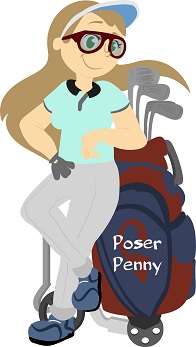 Introducing our fifth and final female character we occasionally bump into on the range: Poser Penny.
Also referred to as 'All the Gear, no Idea', Poser Penny has only recently taken up golf and has already invested in some high end clubs, bag, shoes, Calvin Klein clothing and the latest electric cart which sits snugly in the boot of her Mercedes SUV. She tends to hang out a lot with Poser Pete.
There's only one thing missing: the faintest idea of how to swing a golf club.
Categorised in: Driving Range, Golf News, World of Golf London