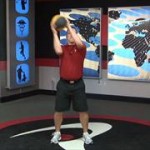 Need for speed!!
September 1, 2014 6:34 pm
Every golfer you speak to is looking for more distance in their game. There are many factors which can create more distance in your game, the one all amateurs look at is new clubs and there is no denying correctly fitted golf clubs can give you more distance, the one we forget is our bodies and how it moves.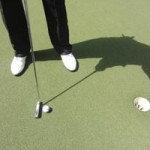 Don't practice those 3ft putts
August 1, 2014 6:56 pm
There is certainly a trend towards practicing the dreaded 3ft putts and I am not so sure that is a good thing as I intend to explain in this article.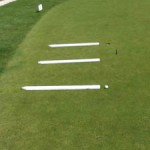 When does a Putt Break?
July 1, 2014 7:01 pm
One of the most common mistakes when reading a green is golfers don't allow enough break on their putts.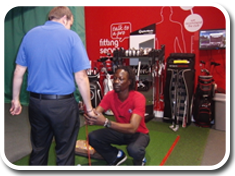 Why be custom fitted
June 1, 2014 7:06 pm
You may believe that custom fitted clubs only benefit the better player; however this is not the case. No matter what size, height or age the correct custom fitted clubs throughout the whole bag can benefit your game and save you shots.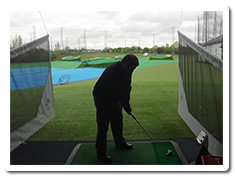 Make your practice more fun
May 1, 2014 7:11 pm
I think as a child I would have been diagnosed with A.D.D. (attention deficit disorder) with regard to my golf practice, I just found it very dull trying to hit the golf ball the same all the time, apart from the fact that I also did not have the ability to hit the ball anything like the same every time.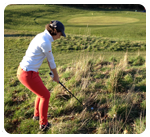 How to get out of the Rough
April 1, 2014 7:14 pm
My first point with this article would be, come to one of our PGA qualified golf professionals and get some lessons so that your golf ball does not miss the fairway as often, they will be able with a slight tweak here and there to make you find more short grass than ever before.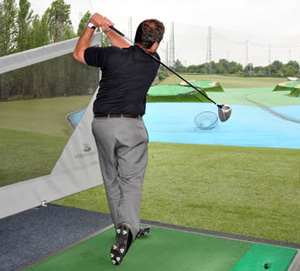 How to get the full advantage from your time at the golf range
March 18, 2014 10:03 am
The old saying "practice makes perfect" is sadly not true, practice makes permanent. So before embarking on these tips to help you use your time at the golf range to the best effect, it would be remiss of me not to highlight the importance of taking lessons with one of our highly qualified PGA golf instructors at World of Golf London.
Stop Shorties – where average can be exceptional
March 1, 2014 7:18 pm
If you are like most amateur golfers 80% of your shots will be on the front of the green or short of the green. WHY?
Playing in Wet Sand
February 1, 2014 7:20 pm
At this time of year the bunkers will be wet and thus the sand takes on the same consistency as concrete. Compacted sand makes an already difficult shot that much harder, but a couple of small adjustments in style and club selection can help.

Fit for Golf
December 1, 2013 7:23 pm
If we look at all the ways to improve your golf and lower your score, an area that is often overlooked for many reasons is the fitness and flexibility element.