Pace of Play
June 28, 2016 10:09 am
By Jon Woodroffe
As the R&A have recently released the findings of extensive research into how the game of golf can be speeded up, I thought this month I would highlight what I feel are the key things that help the pace of play as we all agree that it is the biggest annoyance in the game and yet nobody seems able to do anything about it.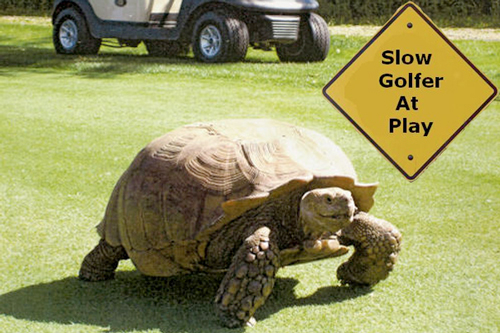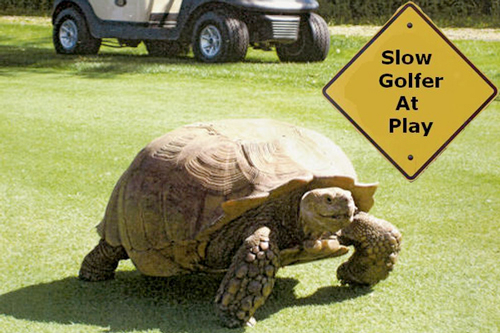 Ready golf is a concept that has been around for a while now and if done properly really helps. It means if you are ready to play, whether it is your honour, or you are further from the hole or not, go ahead and play.
On the tee, let the shorter hitter of the group always tee off first, irrespective of whose honour it is.
Leave the practice swings to the golf range, maybe have one quick swoosh and then get down to business and after a poor shot, no long post mortem's and practice swings analysing what went wrong, it is in the past and nothing can be done now to change the situation, so move on.
Your first instinct on the line of a putt or the club selection is nearly always the right one and so go with that, I don't believe looking at the putt from every conceivable angle is going to make you any more likely to hole it.
And so the list goes on. There are also things that the golf club can do to help speed the pace of play up. Don't put the pins at the edges of greens, don't let the rough grow too long, don't make the golf course too long and do away with gender specific tee boxes and have ability tees instead, and I am sure you have your own ideas on how we could reduce the problem of slow play.
One thing is for certain, the PGA professionals on the TV do not help with how long they take over each shot, like it or not they are the role models for the kids of today and the golfers of tomorrow.
Categorised in: Tip of the month