Irons
September 1, 2013 7:32 pm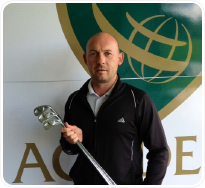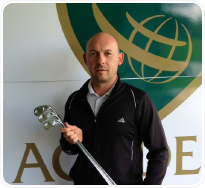 By Stuart Smith
My current set are the Taylor Made RAC muscle back irons with Dynamic Gold S300 shafts and it is safe to say they are not for the feint hearted as the blade like design makes them a fairly unforgiving club to use. This is particularly true in the long irons, but when I was playing a lot and was a little more confident about finding the centre of the clubhead, the feeling of the impact was delightful and the power off the face was impressive.
For my customers I am aware that the sticks they are wielding can have a profound effect on their ability to achieve what I am trying to get from their game so it something I am always happy to advise them on, but the address position and swing that they have is far more important to their success than a shiny new set of irons.
One strong piece of advice I always offer is for a customer not to buy a new set of irons when they are starting a course of lessons as they may get clubs that suit their current address position and swing. After a few lessons and improvements made to their set up and swing then the clubs may not be as good for them as they thought, so I suggest they leave that until the changes are worked into their game.
The importance of getting the clubs custom fitted cannot be stressed enough, and just because you are tall doesn't mean that you automatically need longer clubs. The best advice is when the swing and address position have been improved by myself or one of my World of Golf colleagues, then either get us, or the trained American Golf staff to measure you up for the correct lie and length of clubs that suit you. Also the size of your hands should have a bearing on the grip size you have fitted and your swing speed will be a major factor in the shaft flex you need. All these points are measured and the adjustments are made free of charge to the chosen set of clubs, so by doing this you will know that you have the best possible equipment to help you play better golf and have more fun.
As I don't play that much these days I think my next set of irons will be something with a greater level of forgiveness in the head design, I quite like the look of the Taylor Made RocketBladeZ Tour and the new Ping i25 can't be ruled out.
As part of the holistic approach to improving your golf game I would be delighted to give you impartial advice on your golf clubs as well as your golf swing, so to book a lesson with me please contact World of Golf.
Categorised in: Tip of the month