Hot tip from our Teaching Professional
May 1, 2013 7:53 pm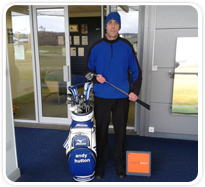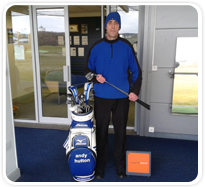 The short game is where most amateur golfers could seriously improve their scores, rather than trying to get the next biggest booming driver in their bag, if they paid a bit more attention to the other end of the golf hole they would benefit greatly.
In your average set of game improvement irons you will have a pitching wedge and a sand wedge, generally 47 and 55 degrees respectively, which leaves quite a large gap in between. They are often very cumbersome looking weapons that are not best designed for the subtleties of the shots you are required to play around the greens and that is why I would recommend you choose wedges suitable for the role you wish them to play.
My favourites are the Vokey wedges although Cleveland are also very good as are the Mizuno wedges, but the Titleist Vokey's have been the wedge of choice for many years now of the more discerning golfers including major champions.
I have a 52 degree with a 6 degree bounce angle and a 56 degree wedge with a 10 degree bounce. The idea is that the 52 degree with the low bounce angle is ideal for me to play pitch shots, particularly from tight lies and bunkers with firmer sand. The 56 degree I tend to use more from bunkers with soft sand and pitching from lush grass. Having this distinct difference in my wedges means I feel more confident that I can execute a shot well as I have the appropriate club for the job in hand. I and all my World of Golf teaching professional colleagues are ideally placed to advise you on what loft and bounce angle you should have in your wedges to make the most of your golf game, please just ask.
Categorised in: Tip of the month