Get Your Kids into Golf the Fun Way
October 1, 2014 6:25 pm
By Jon Woodroffe
If you are looking to get your kids started on golf, make sure they have fun. I know this may sound obvious, but as teaching professionals at World of Golf we so often see the parent that is dying to have their son or daughter become their pension fund from golf winnings. They will pass their entire knowledge of the game, gleaned over many years of golf magazine reading, into the first 3 minutes of the child's golfing career at the golf range. This overload of information causes abject failure, followed by the parent castigating the poor child for their perceived ineptitude, leading to an all round bad first experience which is unlikely to be repeated too soon.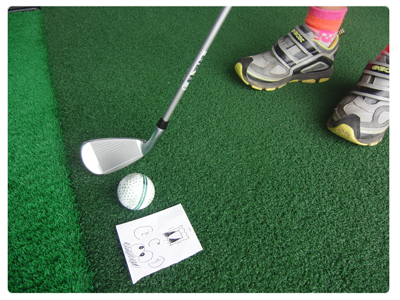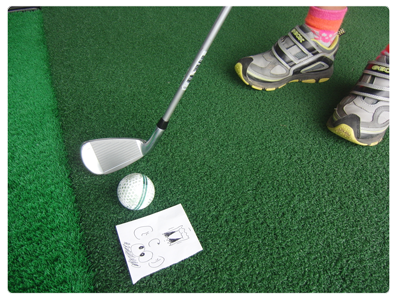 Children learn more visually on the whole and making the learning fun and interactive is crucial to get results. One tip we use is to place a piece of paper on the ground in front of the child's golf ball with a scary face drawn on it. Then the child is encouraged to hit towards the piece of paper causing them then to create the downward, descending blow that is required for the golf ball to be lifted from the ground with an iron club. This works so much better than just saying "hit down on the ball" or the immortal advice "keep your head down."
This advice is not only for kids, try it yourself if you are finding you are not striking your irons as crisply as you would like.
At World of Golf we use all the latest junior friendly equipment in our free junior beginners group classes, making it easier for the youngsters to hit the ball and get enthused by the game.
So if you would like your kids to get into golf and have a great deal of fun doing so, then please visit our website for the next dates and times of the free junior beginners group classes, or call your local World of Golf range, or ask at reception when you are next practicing yourself.
Categorised in: Tip of the month