Clubs should welcome 54 handicappers with open arms
November 21, 2016 9:29 am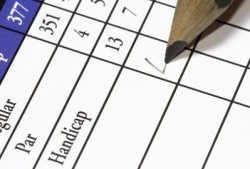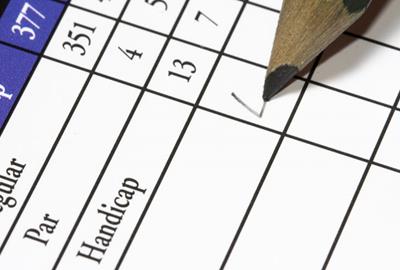 By Jon Woodroffe, World of Golf London Master Professional
As a long-standing critic of the handicap system in the UK, I welcomed the introduction in January of this year, the 'Club Handicap' which allowed clubs to grant handicaps of up to 54 for adults as well as juniors. This option came with a caveat: handicaps higher than 28/36 are only be valid at the player's home club for use in club-run events. To have handicaps go up to 54, in my opinion, is a smart move that can only encourage more people into the game. As someone who has spent their 35-year coaching career trying to do exactly this, the announcement was music to my ears.
Take an average beginner, not blessed with great amounts of time to practice, money to pay for coaching or natural sporting talent. How long do you think it will take them, on your average par 70 course, to achieve a score of around 100; the requirement for playing to the previous maximum handicap of 28? Well I can tell you in many cases too damn long. Faced with the potential mountain of time and money required to get to golf's equivalent of base camp, many would just give up and try something much easier. Like a course in nuclear physics, for example.
So how has this option been playing out? Have all clubs grasped the opportunity with both hands? Sadly, not. A golf club I know very well has decided that this new handicap is not for them. It is optional and they have opted out. Their fear seems to be of new players coming in and winning their competitions off huge high handicaps. But isn't this rather cynical and short-sighted? These new golfers have very high handicaps for a reason. It's simple. They haven't got the hang of the game yet.
I recently organised a match where a single figure handicap player was playing against a chap with a handicap, awarded by myself, of 48. The lower handicap player was apoplectic about having to give 3 shots on one hole to the other player. His mood darkened on the first tee when the higher handicap player spanked a tee shot straight and true about 150 yards. The questioning look from the lower handicapper was a sight to behold. I simply reminded him that the handicap was a true reflection of the chap's ability. Yes, he could hit a drive 150 yards straight and true, but could also send one high wide and not very handsome. If I forced him to play off a 28 handicap, there would be no competition, but this way they are both in with a chance. In the end, experience won out by 3 and 2. Not a massacre but a win that allowed both players to walk away with heads held high.
I arrange golf games frequently for my customers and I always allow the handicaps to go up to 54. It's amazing to see what either winning or being in the frame does to a rank novice golfer's confidence. Their desire to persevere with this damn hard game just rockets. You know when they finally get to take a trophy home it is going to take pride of place, both physically on their mantelpiece and metaphorically inside their head. Friends and relatives will be regaled with stories of this mighty conquest well into the future.
Surely that is better for the game than having the same old names on clubhouse honours boards for ever and a day?
Categorised in: Competitions, Golf Events, Golf News, World of Golf London