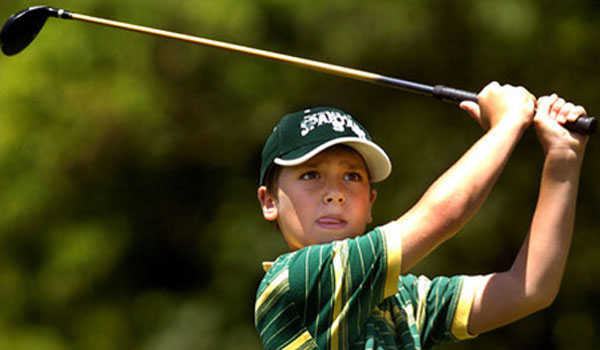 Easter Junior Golf Camps
March 31, 2017 7:11 am
Is your child the next Rory McElroy? Find out by booking them onto a World of Golf London Easter Camp. Junior golf camps are running every day between 12.30 and 2.30pm throughout the Easter Holidays at World of Golf London. Suitable for ages 5 to 14, these camps are a great fun way for kids to experience the thrill of... View Article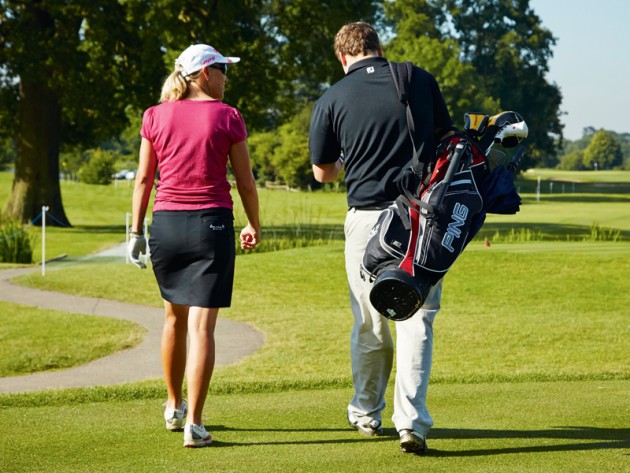 Non-Gender Specific Tees
January 16, 2017 6:54 am
By Jon Woodroffe – World of Golf Master Professional Last autumn I had the pleasure of escorting a party of 14 of my customers on a golf coaching trip to Marbella in Spain. One of the courses, Rio Real Golf Club, had a format for teeing off that I have heard about before, but never experienced: non-gender specific teeing areas.... View Article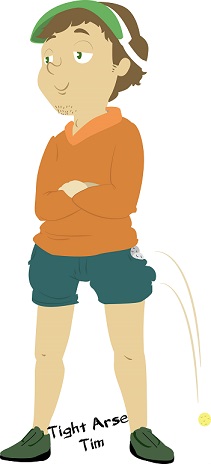 Tight-Arse Tim
November 28, 2016 2:42 pm
Introducing our fifth and final male character who we encounter from time to time, down at the driving range: Tight-Arse Tim. This is the guy who likes to get total value from a bucket of balls. Every duff shot that makes it less than a meter on to the outfield is, within seconds, skilfully hoiked back to the mat. 'We'll have... View Article

Glam Glenda
November 19, 2016 12:56 pm
By Jon Woodroffe Introducing the fourth our our female characters that we occasionally bump into on the driving range at World of Golf London: Glam Glenda Glam Glenda seems to get just that bit more attention from the pros wandering the range because….well because she's very attractive. Those practising tend to clock her early too.  Whichever bay she chooses, there... View Article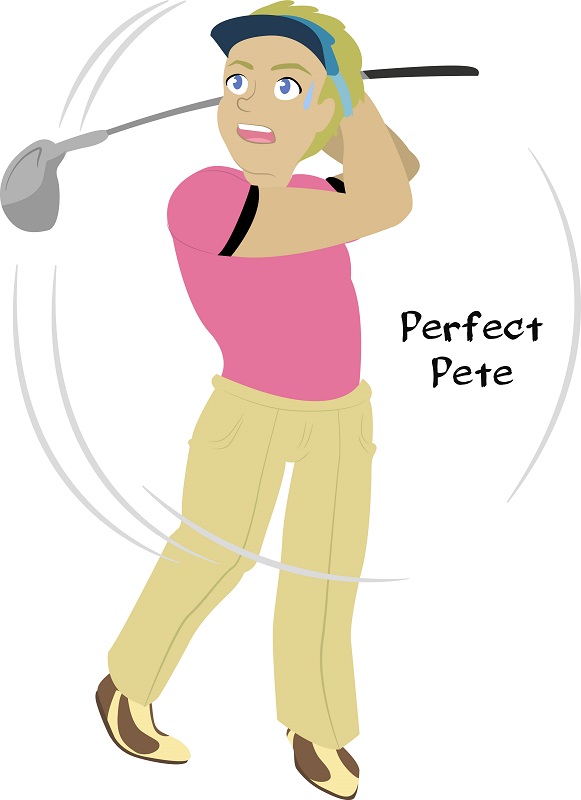 Perfect Pete
November 12, 2016 12:45 pm
By Jon Woodroffe Introducing our fourth male character that we occasionally bump into on the range at World of Golf London: Perfect Pete. Pete is so desperate to perfect the perfect swing, that he spends more time swishing the club back and forth across the mat, than actually hitting a ball.  He comfortably holds the record for the amount of... View Article

Dapper Di
October 31, 2016 12:13 pm
By Jon Woodroffe Introducing our third lady character from the range: Dapper Di Di is the pro shop's favourite because she is fully prepared to pay full price for the current season, top of the range apparel. Her swing may be awful, but boy to does she look good on the range.  Di frequently pauses her practice to reapply lipstick... View Article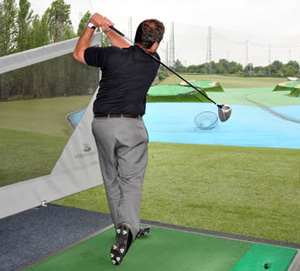 Getting ready for the 2017 Season
October 26, 2016 6:15 pm
Hopefully your golf has improved through this season and now we come to the time of year to tick along until the sun comes out again and the evenings draw out, here are a couple of tips to help get you ready to hit the ground running for 2017.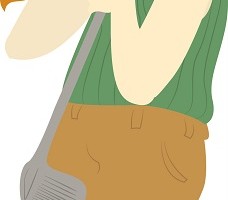 Anxious Annie
October 14, 2016 12:55 pm
By Jon Woodroffe Introducing our second lady character from the driving range: Anxious Annie Annie, bless here, doesn't like being watched. On arrival she'll walk right to the end of the range, ideally getting the bay furthest away from the entrance so there's no chance of anyone walking past her.  Peering furtively around, poor Annie will only take a shot... View Article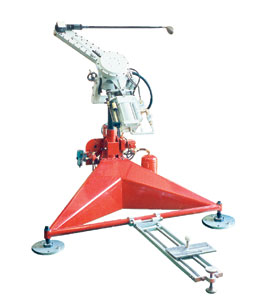 Who has the best swing?
August 24, 2016 6:22 am
By Ian Clark, World of Golf London Master Professional This question is among the most commonly asked in golf. No matter who you ask, the answers tend to be familiar and might include: Justin Rose, Tiger Woods, Adam Scott, Ernie Els and Jack Nicklaus, to name but a few. My own answer is a little different and may surprise you………..a... View Article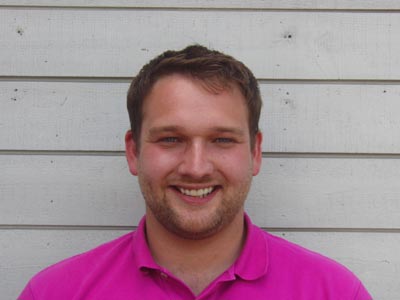 Private: New Teaching Professional coming to World of Golf New Malden
June 17, 2014 11:51 pm
We are delighted to announce the addition to our coaching team of a young professional by the name of James Sullivan, here is a brief description of his golfing career so far and his view on coaching golf, he will be joining World of Golf New Malden from July 1st. James is a local lad who actually learned the game... View Article