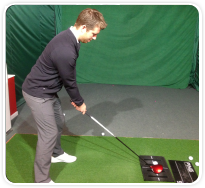 Do you have the correct driver?
July 1, 2013 7:37 pm
I don't get as much time to play nowadays as I did when I was a junior member of Pedham Place Golf Club, but still my favourite weapon is my driver. Currently I have a Cleveland 8.5 degree with an X shaft. The head is 400cc which is a little smaller than the maximum 460cc monsters available these days, but I find this gives me more feel off the clubhead.