Golf Instructors
Meet the PGA Professionals at World of Golf London
All our instructors are available for group or personal golf lessons.
Contact reception for more details.
Golf Instructor Profiles
At World of Golf our PGA Qualified Instructors offer personal and group golf lessons for all ages and abilities.
All our instructors continue their professional development to increase their knowledge and skills in coaching golf, and have excellent levels of follow up service in to help you develop your golf game.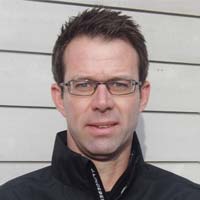 Ian Clark
World of Golf Master Professional
Read more
Date of birth: 21/5/72
PGA Qualified: 1994
Awarded Advanced Fellow of the PGA in 2012
Qualifications

Voted one of the top 100 instructors in the country by Golf World magazine
Authorised Instructor The Golfing Machine GSE M
Trackman level 1 certified instructor
K-Vest level1 certified instructor
Titleist Performance Institute golf fitness instructor – Level 1
Nicklaus/Flick Certified Instructor
Kinetic Swing certified coach
Nominated for inclusion in Golf Monthly's Top 25 coaches list.
Putting Zone Certified Coach
Golf Speciality:
Ian has over twenty years of experience as a golf professional, and during that time has focussed his career toward teaching the game he loves. Ian is one of our Master Professionals here at New Malden.
Ian has previously taught in the Middle East with stints in both Dubai and Abu Dhabi, he joined the World of Golf in 1999.
Ian has recently opened the Ian Clark Golf Academy here at New Malden, the academy is equipped with the very latest teaching technology available today. This includes Trackman, K-Vest and SAM Balance Lab. Ian is a Golfing Machine, Trackman and Titleist Performance Institute certified coach and this shows in the quality of instruction he produces.
Ian has won a number of awards for his coaching, and as recently as 2012 was voted one of the top 100 coaches in the country by Golf World magazine, and also was awarded the designation of Advanced Fellow of the British PGA.
Ian has made a lifetime vocation to learn from the best teachers and has studied under many of them, that list includes, Jim Flick, Homer Kelley, Mike Bender, Lynn Blake, Jim McLean, Ben Doyle, Chuck Cook, Geoff Mangum, Andy Plummer, Mike Bennett, Martin Hall, James Leitz and Dr Karl Morris.
Ian is a regular contributor for Golf World magazine, with his instruction articles regularly appearing in the magazine, he has also published his own e-book, '50 drills from the driving range', with another book on it way. Ian has also held many regular speaking engagements, speaking at the PGA National golf show, and speaking at the PGA South Region coaching conference, he also presents seminars to fellow members of the PGA.
Ian uses outstanding and imaginative communication skills as well as many different training aids in all his lessons, and as an ardent student of the game his enthusiasm for golf is infectious.
You can find out more about Ian at his website. www.ianclarkgolf.co.uk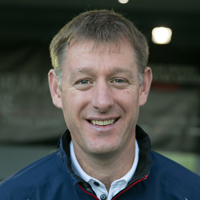 Duncan Woolger
World of Golf Master Professional
Read more
Date of birth: 04/10/74
PGA Qualified: 1988
Qualifications:
Fellow PGA Member
Golf World Britain's Top 100 Teacher 2012
England Under 18 Regional Coach 2013/2014
Level 3 Plane Truth Certified Instructor
Coaching the Disabled Inclusive Coach Certificate
Mind Factor Coach with Dr Karl Morris
Level 1 & 2 The Golf Athlete Certified
Newcastle College Diploma Sports Psychology
Duncan has 20 years of experience in the golf industry and has developed his patient and encouraging coaching style at some of the most high profile golf clubs. He started at Moor Park in Hertfordshire where he qualified as PGA professional, moving then onto the prestigious Wentworth Golf Club where he was one of the clubs senior professionals for over 6 years. A spell as general manager at Club de Golf Santo da Serra in Madeira followed but Duncan's love of coaching and seeing people progress in the game from raw starter to competent player lured him back to these shores to take roles as head teaching professional at some of the busiest golf centres in Essex, Kent and Berkshire. Along the way he has held the role of County coach for both the Essex and Berkshire Girls squads and has been involved in creating and delivering many other County level coaching programmes.
In his career Duncan has been very fortunate to have been able to watch, work and learn from the greatest Instructors.
Duncan believes that:
The SOLE PURPOSE of the golf swing is to produce a CORRECT and REPETITIVE IMPACT. The METHOD EMPLOYED is of NO SIGNIFICANCE as long as it is REPETITIVE. " (John Jacobs)
For Duncan this applies to any shot in golf and he hopes he can pass on this message to as many people as possible.
He believes that every golfer can improve their game and have a real enjoyment of the greatest game ever invented. He really enjoys the challenge of helping golfers to be the best that they can be. It is this belief that has enabled him to be lucky enough to be a highly sought instructor from all over the UK for his philosophy of the game and instruction on the swing.
Duncan's passion is to help any golfer with the desire to improve. He enjoys teaching beginners, amateurs and professionals alike in the proven fundamentals that have made him an Advanced PGA Member and Golf Worlds Top 100 Teacher. Using tried and tested systems he will work with you on every aspect of the swing to improve power, accuracy and consistency. The short game of chipping, pitching, sand shots and putting is strongly emphasised to help everyone lower their scores. To develop a complete player, the mental aspects, course management skills, physical and nutrition can be covered.
As you progress through your programme, Duncan will teach you how to understand what your swing is doing by analysing the ball flight which is really the cornerstone to becoming your own best teacher. Each student learns how to practice, how to play the golf course, how to analyse their game to find the areas that need the most improvement, and most importantly how to think and act like a champion.
Duncan has appeared in multiple golf publications, hosted and spoken at Teaching and Coaching conferences and is currently studying a Post Graduate Diploma at the University of Birmingham in sports coaching.
Duncan is available for lessons on Mondays, Tuesdays, Thursdays, Fridays and Saturdays.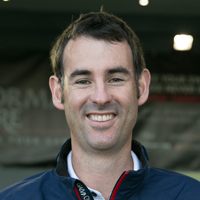 Grant Guerin
Senior Professional
Read more
Date of birth: 06/08/79
PGA Qualified: 2011
Coaching Qualifications:
Trackman level 2
Swing Catalyst Level 1
PGA Certificate in Golf Psychology
Recent Playing Highlights
2013
2nd PGA Winter Series at Wentworth (East) GC Level (68)
2nd Surrey PGA at Cuddington GC -6 (68-70)
8th PGA Southern Professionals Championship at Fox Hills GC +4 (71,70,76)
Reached British Open Final Qualifying Stage
2014
Won Dulwich GC Pro Am -3 (66)
3rd Hankley Common GC Pro Am -4 (68)
T5th PGA South Region Matchplay
T6th Hampton Court GC Pro Am -1 (70)
Reached British Open Final Qualifying Stage
2015
3rd London Scottish GC Pro Am -1 (67)
T10th Kent PGA Championship at Princes GC -3 (69, 71, 73)
My name is Grant Guerin and in 2008 I moved to London from my home in New Zealand to join the team at The World of Golf. Whilst in New Zealand I played at the highest level of amateur golf representing my region of Canterbury at all levels from under 16 through to the senior team. I still continue to compete in a few professional tournaments each season with success.
As a coach I have studied and learnt from many of the leading coaches in the world and I am continually looking to increase my knowledge and understanding of how to get people to play better golf as quickly as possible.
My goal as a coach is to be able to help all levels of player achieve their goals. Whether you are:
A BEGINNER GOLFER WHO WOULD LIKE TO LEARN THE BASICS
Grip, posture and the basics of the full swing plus the short game and putting will all be covered to help you get started properly.
LOOKING TO GET MORE CONSISTENCY TO YOUR SWING AND SHOTS
You know that you are capable of hitting good shots but it just doesn't happen often enough and the bad shots are really killing your scores. Don't worry I will offer you advice to make your swing more consistent and get your shots finding the target more often.
LOOKING TO LOWER YOUR SCORES UNDER 100, 90, 80, 70
So you are already established as a player but you want to get better. Together we can work out ways for you to improve your game so that you can lower your scores and achieve your goals.
GOT A ROUND COMING UP AND WANT A QUICK FIX
If you have a round coming up and you want to play well but don't want to make major swing changes then I will help you to find a quick fix to get you through your round.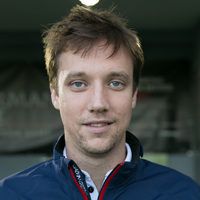 Brian Lee
Senior Professional
Read more
Qualifications and training:
PGA of Great Britain & Ireland (AA rating)
PGA of South Africa Qualified (AAA rated)
Bio Swing Dynamic Lv1
Swing Catalyst Lv1
Tri-Golf Cert
Disabled Golf Cert
Golf England, HSBC Grass Roots South East Elite Professional
Background:
Brian started golf at the age of 8, growing up in the Golf Mecca of South Africa, the Garden Route. Brian's passion for golf came from his father who played golf to a high level and two brothers who still today hold very low handicaps. Brian began his PGA training in 2004 and soon after qualifying in 2006 held the Director of Golf position at the Gary Player designed Goose Valley Golf Estate in Plettenberg Bay, South Africa. During this time he was able to learn, play and teach alongside the golfing great Gary Player. This helped as Brian spent a successful 18 month stint on the Sunshine Tour, the South African Professional Golf circuit. Brian spent a fair amount of his course practice sessions with Branden Grace a multiple winner on the European Tour and has because of this learnt a great deal about the mental and physical requirements of playing on Tour.
Brian's sporting background means he is incredibly adept at applying every day activities into your golf swing making it easier to understand and be consistent from the get go! His history of coaching and playing alongside Gary Player, Branden Grace, Wayne Westner and some of the top Tour professionals has increased his ability to spot swing faults in top players while also allowing him to give practical advice on how to perform under immense competitive pressure. During his time at the World of Golf London Brian has also run an outreach program that saw 7500 juniors get an introduction into golf and a further 1000 juniors visit the range for a weekly program through 2014 and 2015. The immense amount of patience through delivering the outreach program has meant Brian is exceptionally well suited to help any level of golfer including beginners who wish to experience golf coaching that is fun, relaxed and uplifting.
Grab a session today and make today the start of a fantastic golfing career!
GOLF LESSONS
Our PGA qualified instructors offer classes for golf beginners and improvers, in group lessons or as individual tuition to really advance your game.
THE PERFORMANCE CENTRE
For the most forensic analysis of your game ever, book your next lesson at the Performance Centre – World of Golf, London.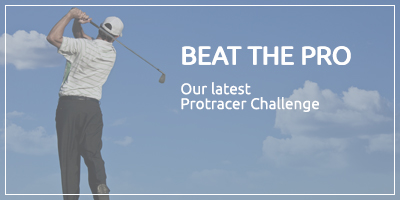 Beat the Professional over 12 shots and win 100 balls!
Get useful hints and tips from our Golf Pros, who can also advise on what the Performance Centre could do to improve your game.